YOUR BODY NEEDS 90 ESSENTIAL NUTRIENTS
True health and wellness is only possible if it radiates from a solid, fundamentally-sound center. There is a core group of 90 essential nutrients that has the greatest positive effect in bringing vibrant health to the human body's complex and multi-dimensional systems.
By scheduling a free 30 min call, I can direct you to a webinar on health recovery by Dr. Peter Glidden, a naturopathic doctor with 30 years of clinical experience, in order for you to make an self informed choice for supplements that I can provide you at 30% off retail, direct to your door, together with help and advice from myself on how to take them.
Dr. Joel Wallach (Founder of Youngevity) covers how to address Arthritis, High Blood Pressure, Diabetes, Obesity, Infertility, Cancer, Birth Defects, Depression, Alzheimer, Heart Disease and many other diseases and health issues by making simple diet changes and adding essential nutrients that are hard to come by in our current food supply but are easy to supplement with the Youngevity line of nutritional supplements. Time to enjoy a happy long life and reverse those conditions that are in the way of optimum quality of life.
JOEL WALLACH, BS, DVM, ND – FOUNDER OF YOUNGEVITY
"Every man, woman and child needs 90 essential nutrients just to survive, much less to thrive. To put the odds in your favor to live as long as possible, with the highest possible quality of life, you must get these nutrients every day."
Did you know that only 8-12% of the typical nutritional supplements available today are actually absorbed by your body? That means that approximately 90% of typical supplements are flushed down the drain.
Youngevity's supplements are 90-98% absorbable! Why is there such a difference? The secret is the exclusive source of plant-derived minerals that dramatically increase bioavailability (absorbability).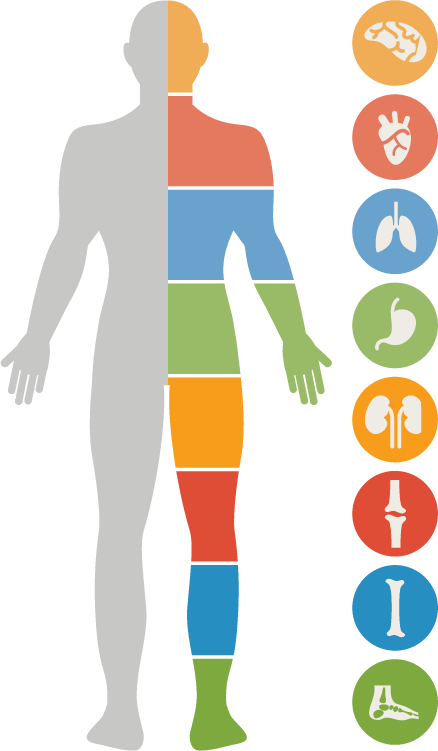 Calcium, Magnesium, Phosphorus, Potassium, Sodium, Chloride, Sulfur, Cobalt, Copper, Aluminum, Arsenic, Barium, Beryllium, Boron, Bromine, Carbon, Iodine, Iron, Manganese, Selenium, Zinc, Cerium, Cesium, Chromium, Dysprosium, Erbium, Europium, Gadolinium, Gallium, Germanium, Gold, Hafnium, Holmium, Hydrogen, Lanthanum, Lithium, Lutetium, Molybdenum, Neodymium, Nickel, Niobium, Nitrogen, Oxygen, Praseodymium, Rhenium, Rubidium, Samarium, Scandium, Silica, Silver, Strontium, Tantalum, Terbium, Thulium, Tin, Titanium, Vanadium, Ytterbium, Yttrium, Zirconium
Vitamin A, Vitamin B1, Vitamin B2, Vitamin B3, Vitamin B5, Vitamin B6, Vitamin B12, Vitamin C, Vitamin D, Vitamin E, Vitamin K, Biotin, Choline, Flavonoids (Bioflavonoids), Folic Acid, Inositol
Valine, Lysine, Threonine, Leucine, Isoleucine, Tryptophan, Phenylalanine, Methionine, Histidine, Arginine, Taurine, Tyrosine
2-3 Essential Fatty Acids
2-3 Essential Fatty Acids Omega 3, Omega 6, Omega 9
Youngevity Proline Explained
Youngevity's ProLine supplements are strategically designed to target certain areas of the body and provide them with advanced nutritional support. Learn which areas of the body each supplement optimizes and what ailments they can address in this free live webinar.